"Edrington's ownership model is unique in its industry. The company's principal shareholder is The Robertson Trust, which was established in 1961 by the Robertson sisters, who donated their shares in the businesses founded by their grandfather."
Edrington's principal shareholder is The Robertson Trust, which was established in 1961 by the Robertson sisters.
Elspeth, Agnes and Ethel Robertson wished to ensure that the family business remained active and independent, and continued the family's support of Scottish charities.
The Robertson Trust uses its dividends from Edrington to improve the quality of life and realise the potential of people and communities in Scotland. To date, it has given £252 million to charities, making it Scotland's largest independent grant-making Trust.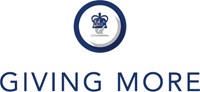 Edrington encourages its employees to champion charitable causes they feel truly passionate about, helping them raise funds and meet personal goals.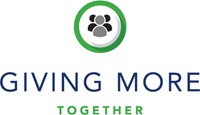 Edrington employees can sign up to be Robertson Trust ambassadors, the team that advises and encourages their colleagues about the opportunities under the Giving More Together scheme.
Through the scheme, The Robertson Trust and Edrington both match the charitable fundraising of employees - £1 raised for charity by an Edrington employee becomes £3 after additional contributions from The Robertson Trust and Edrington.
In 2017/18, the total raised and donated by Edrington employees through Giving More Together was £585k, a 9% increase on the previous year.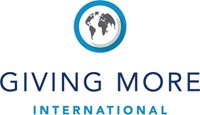 As Edrington's international business has grown, the company developed the Giving More programme to bring the spirit of the Robertson sisters' generosity to life for employees worldwide. The Giving More International fund donates 1% of pre-tax earnings charities chosen by employees outside of Scotland.
In 2017/18 international charities received donations valued at £1.95 million. Since Giving More International was launched in 2012/13, over £7m has been donated to charitable causes around the world.

Through Brugal, Edrington funds The Brugal Foundation which supports development and reduces poverty in the Dominican Republic. The Foundation's primary focus is making quality education available to talented students who face financial hardship. Last year the Brugal Foundation supported 26 new scholars, bringing the total assisted to over 300 in the past 12 years.
The Foundation also sponsors the George Arzeno Brugal Fe y Alegría Educational Center, a primary school in Puerto Plata. In the past year 57 students graduated from the 8th grade and 76 children were enrolled in pre-primary grade.